Val Sabin Action Kids Song and Rhyme Books: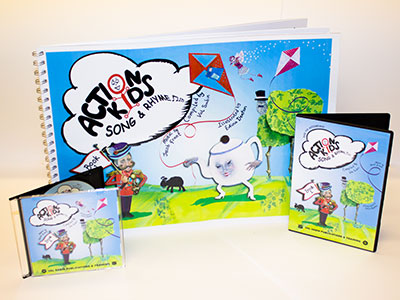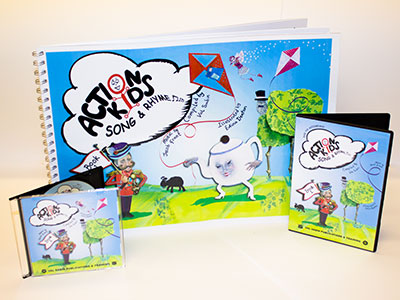 Action Kids Song and Rhyme is a series of 3 A3 size books, each containing approximately 16 nursery rhymes to make songs and rhymes easily accessible for young children.
Each A3 book is accompanied by a DVD with actions on 2 levels of complexity and a CD containing all the songs.
Each "Action Kids Song & Rhyme" package comprises an A3 brightly illustrated book containing:
16 traditional songs and nursery rhymes.
CD of original music.
DVD of actions to accompany the rhymes.
Please contact us for prices and to place your order.
Action Kids Song and Rhyme Sample Pages
View Action Kids Song and Rhyme Sample Pages
Action Kids Training
Read about Action Kids Training
---
Illustrated books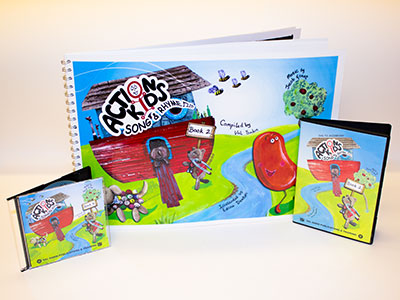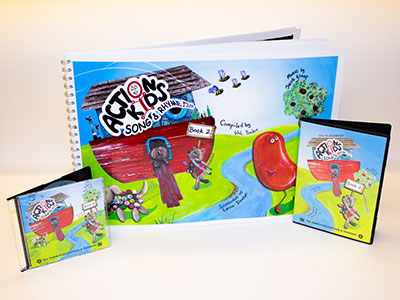 The unique 3D effect illustrations which accompany each song and rhyme are in full colour.
These illustrations actively engage the interest of young children and stimulates talk and conversation, encouraging their language development.
Like The Wheels on the Bus the Action Kids Nursery Rhymes are designed for children to move and sing along with. These action songs develop their language, literacy and numeracy skills as well as their rhythmic senses.
Children love singing along with them as they move. Naturally children want to move to the music so we have created a DVD showing actions to the songs and rhymes in the book.
---
Imagination and creativity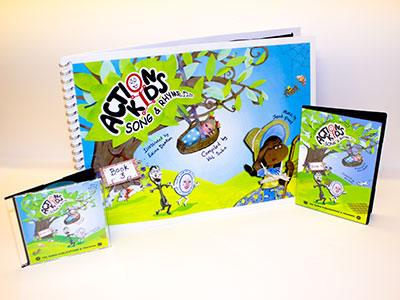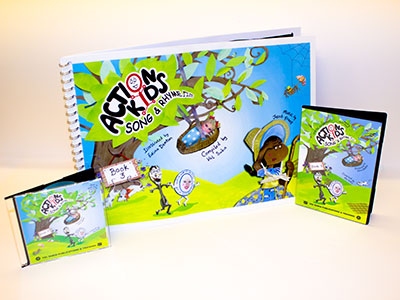 As children copy the actions and keep to a beat, it develops their physical co-ordination and improves their listening skills.
Moving with an adult or other children also gives opportunities for the development of personal, social and emotional skills. The rhymes stimulate conversation, enabling children to develop a greater knowledge of the world.
Throughout, children are exercising their imagination and creativity.
The DVD can be played on a DVD player, on a computer, or through an inter-active whiteboard. Children can experience either level 1 which are simple actions performed on the spot or level 2 where the actions are more complex and move off the spot.
Price
All Action Kids Song & Rhyme Books are £35.00 each
Please contact us to place your order.