Upcoming Dance Training:
[event_board event_category="dance-training"]
To book your place on a Val Sabin Dance KS1 and KS2 Training course please contact us on 01604 580974 or email: info@valsabinpublications.com
NB. Inset options are available for Dance Training. These courses also have credits towards Level 5 Qualification. Learn more about Level 5 qualification.
Dance Training 1 day course for:
---
Dance Training Course Objectives:
To develop confidence in the delivery of Reception, Key Stage 1 & Key Stage 2 dance lessons.
To develop knowledge and understanding of principles of movement and material content (language of dance).
To develop appropriate teaching and learning strategies.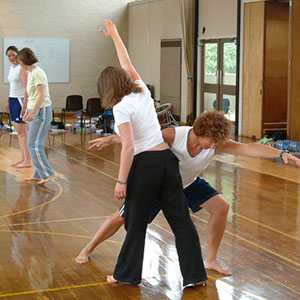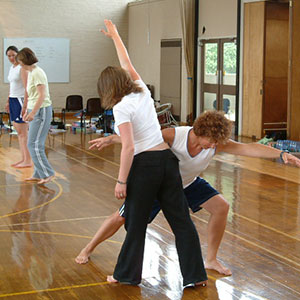 The Dance KS1 and KS2 Training course will develop and extend the knowledge, understanding and confidence of teachers in the delivery of dance in the Physical Education curriculum.
There will be practical and definite guidance on planning, teaching styles and strategies, choosing and using a range of stimuli for dance, and suggestions for additional forms of accompaniment.
Language of Dance
The movement material or language of dance will be explained and explored practically using dances or sections of dances from the schemes. Throughout the day participants should dress appropriately for practical participation.
Expected Standards
The essential aspects of composing, performing and appreciating will be examined and experienced.
Dance activities appropriate for each age group will be linked to National Curriculum requirements and Minimum Expected Standard of performance will be identified to help make judgements about attainment and progress.
The provision of Reception and Key Stage 1, and Key Stage 2 schemes of work in the form of teaching manuals is linked and central to the course.
The rich provision of material and musical content will be used and developed to illustrate principles of movement and the language of dance.
Participants will be made familiar with their contents and how to use them to their best advantage.
The specially – composed music on 3 CDs for Reception and Key Stage 1 and 6 CDs for Key Stage 2 includes a range of cultural rhythms, pop, reggae, rap, ethereal, lyrical, sound effects, music that tells a story and is presented in a user-friendly way.
Units of work
Each unit of work (12 units for Reception & Key Stage 1, and 19 units for Key Stage 2) contains between 6 and 10 lesson plans which progress and develop the 89 dances.
The dances arise and are linked to a wide range of stimuli including the tactile, characters, masks, story, legend, poems, words, music, sport, natural occurrences, forms of greeting social, moral and environmental issues etc.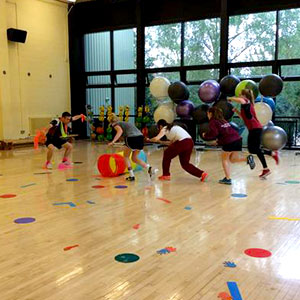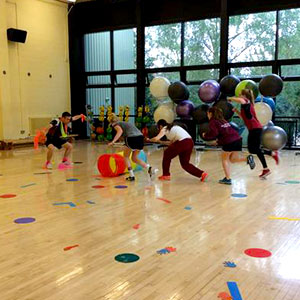 Each participant in the National or Regional course will receive a personal paperback copy of an abridged manual with 22 dances from Reception through to year 6 as part of the course.
Target Audience:
Reception, Key Stage 1 and Key Stage 2 Teachers
Physical Education co-ordinators
School Games Organisers
NB. This course can also be delivered separately as Reception and Key Stage 1 or Key Stage 2.
This can also be delivered as an insert for individual schools without the provision of a personal paperback copy of the manual.
---