Upcoming Activate In The Classroom Training (Workshops):
Currently no training
[event_board event_category="activate-workshop"]
To book your place on a Val Sabin Activate In The Classroom Training course please contact us on 01604 580974 or email: info@valsabinpublications.com
NB. Inset options are available for Activate In The Classroom Training. These courses also have credits towards Level 5 Qualification. Learn more about Level 5 qualification.
---
Activate In The Classroom Training Objectives:
To understand the theory behind the programmes
To recognise how to challenge pupils with other areas of learning in the curriculum.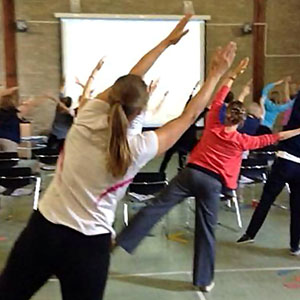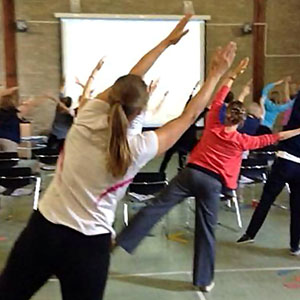 This course will familiarise participants with the content and delivery of the progressive and developmental 36-week whole class inclusive Activate In The Classroom programme.
It will also provide them with an understanding of the background knowledge and research with has been used to create it.
Activate In The Classroom has demonstrated improvements in children's fitness, physical fluency, attention and concentration levels and learning abilities when used every day in the classroom for 10 minutes in the morning and 5 minutes in the afternoon.
Course Manual: Activate In The Classroom
Each manual includes 3 programmes: Frogs, Rabbits and Kangaroos. 3 DVDs, one for each programme, which deliver every session in an easy step-by-step format.
2 instructional DVD's with an easy access menu for each activity helps everyone master the moves.
3 CDs  of music – one for each programme. Each of the two age levels covers 2 school years which are physical development and age-levelled.
NB. A whole-staff familiarisation workshop inset of half-a-day or a twilight. A whole-day training day for a trainer licensed to deliver and update the training in their own school.
---