The 9 Story Journeys: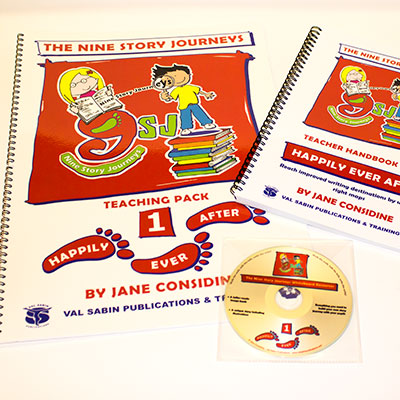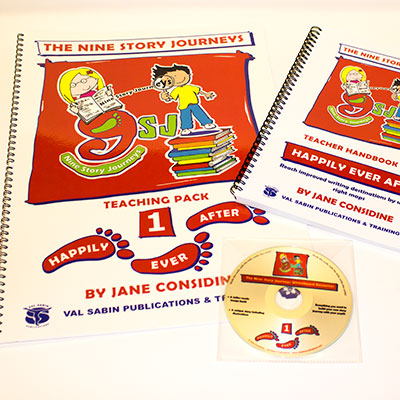 The 9 Story Journeys is a highly kinaesthetic and engaging approach to improve writing for Key Stages 1 and 2.
A practical approach to improve writing by Jane Considine.
It provides a structural system for organising, analysing and constructing new stories. This categorisation system sorts narratives into their prominent type and they can be grouped accordingly. Nine Story Journeys is written by Jane Considine.
Please contact us for prices and to place your order.
"Walk the walk, talk the talk, write the write!"
The Nine Story Journey Shapes are…
Happily Ever After
In Search of a Goal
There and Back Again
Defeating the Enemy
Achieving the Impossible
Everyday Life Disrupted
Chaos to Calm
Enlightenment
Misguided
Pupils' writing improves once they have a clear sense of shape and direction for their work. 'The Nine Story Journeys' enables writing to be quality and indepth as the process is made explicit within the nine supportive frameworks. Each framework is highly visual and is supported with an exemplar illustrated story aswell as interactive whiteboard resources to make characters and their pathways come alive!
Each Story journey pack comprises:
An A3 Pupil book
An A4 Teacher handbook
An Interactive Whiteboard Resource
Story Journeys can be purchased as individual packs, selected groups of packs, or the complete nine story set. Please ring Val Sabin Publications and Training for details of prices and discounts on multiple orders.
Price
Each individual pack is £55.00 each.
Choice of 5 Story Journeys and save £25.00 (£250.00)
Full set of 9 Story Journeys and save £100.00 (£395.00)
Working Large Pack £17.50
Please contact us to place your order.
---
9 Story Journeys Video