"Skillax – Skill Acquisition Exercises & Challenges: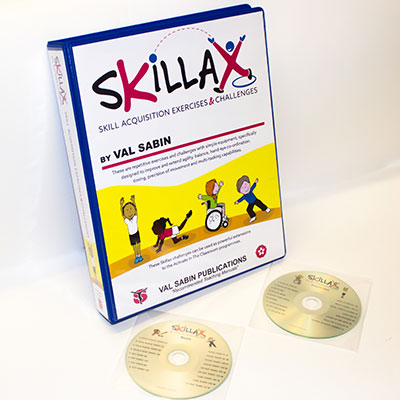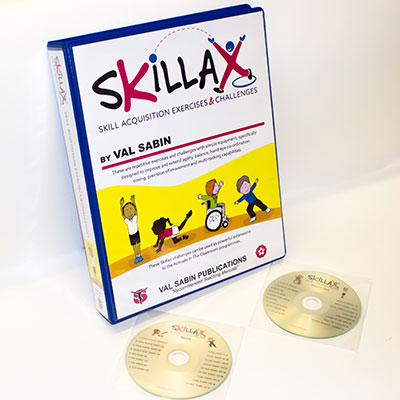 Focus on acquisition and fundamental skills.
Improves and extends skills and multi tasking.
Hundreds of programmes and developmental challenges divided in to sections.
Each section uses different easy-to-access games equipment.
For use in lunch times, extra curriculum clubs or lesson times.
Presented as Challenge Cards.
CD of music for warm-up exercises.
Calm-down activities.
Please contact us for prices and to place your order.
Skillax Sample Pages
---
Introduction to Skillax
Skillax – Skill Acquisition Exercises & Challenges (Primary School Physical Education 4 – 11 Years) were originally created to be a natural extension of the popular "Activate in the Classroom" programmes which are inclusive, whole class, age-levelled, progressive, repetitive exercises to music in the limited space of a classroom.
"Skillax" challenges have been created in response to requests to extend the Activate principles by taking them off the spot into larger indoor or outdoor spaces and using equipment.  The challenges employ simple equipment and can be used on the sportsfield, in the playground or in the hall.
Price
£95.00 (Hardback)
Please contact us to place your order.