Val Sabin Rule of 5 Skill Development: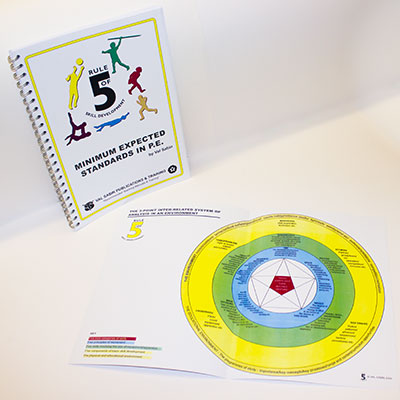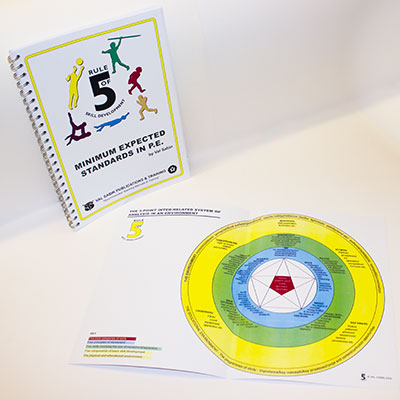 The "Rule of 5" Skill Development (Minimum Standards of Performance in Physical Education) is a simple formula and model for analysing and developing any physical skill, from its most basic origin through to its most complex and advanced form.
Please contact us for prices and to place your order.
(This is now included in Outstanding Physical Education)
Section 1
Recognising the five broad components of skill development, and exploring the five core elements of each one of these components we can gradually build the "Rule of Five" model.
The concentric circles of the model give us the stimulus and ability to take any physical skill and develop it to match the needs and abilities of all pupils in any area of activity in physical education.
This can be an invaluable teacher resource, and the A3 wall chart can be displayed so pupils – particularly KS3 and KS4 – can access it and learn how to track a skill through its various progressions.
Section 2 of the manual…
… identifies links across all the areas of activity in physical education from 5 – 16 years. This will encourage development of key concepts and processes and help pupils to understand how they are in evidence throughout the whole range and content of the PE curriculum.
Reinforcement of common skills across a range of activities will automatise and strengthen basic patterns of movement to provide a stronger base for specific technique development in all sports.
Section 3 of the manual…
contains detailed Minimum Expected Standards of Performance for pupils at the end of years 2, 4 and 6 and at the end of Key Stage 3 and Key Stage 4, across all areas of activity. These will provide an invaluable aid for planning and assessment.
Price
£20.00 (Paperback)
Please contact us to place your order.
---