Trampolining manual by Anne Higgins: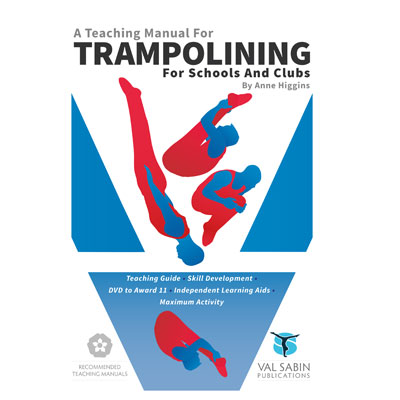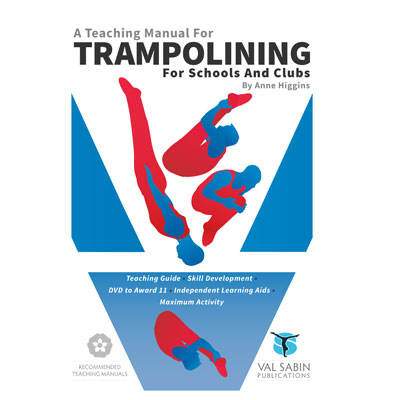 41 Skill development cards with lots of progressions and teaching points
DVD with all the trampoline moves up to Award 11 performed by international Trampolinists from Northampton
Independent learning aid cards
Lots of ideas for 'Maximum Activity'
Supplementary Trampoline and floor Activities to work on with a partner, or individually
Conditioning cards to improve core strength
Please contact us for prices and to place your order.
Trampolining Sample Pages
View Trampolining Sample Pages
---
This Trampolining manual by Anne Higgins is suitable for Trampolining in schools and club environments.
Introduction to Trampolining manual by Anne Higgins
There is a Teaching Guide and 41 Skill Development plans, with detailed Progressions and Teaching points, covering all the moves in the British Gymnastics Award scheme up to and including Award 11.
There is a Trampoline DVD of all these skills in real time and slow speed, for learners to compare and improve their own performance after each session, by watching International Elite Trampolinists, from the Northamptonshire Trampoline Gymnastics Academy (NTGA) model the skills.